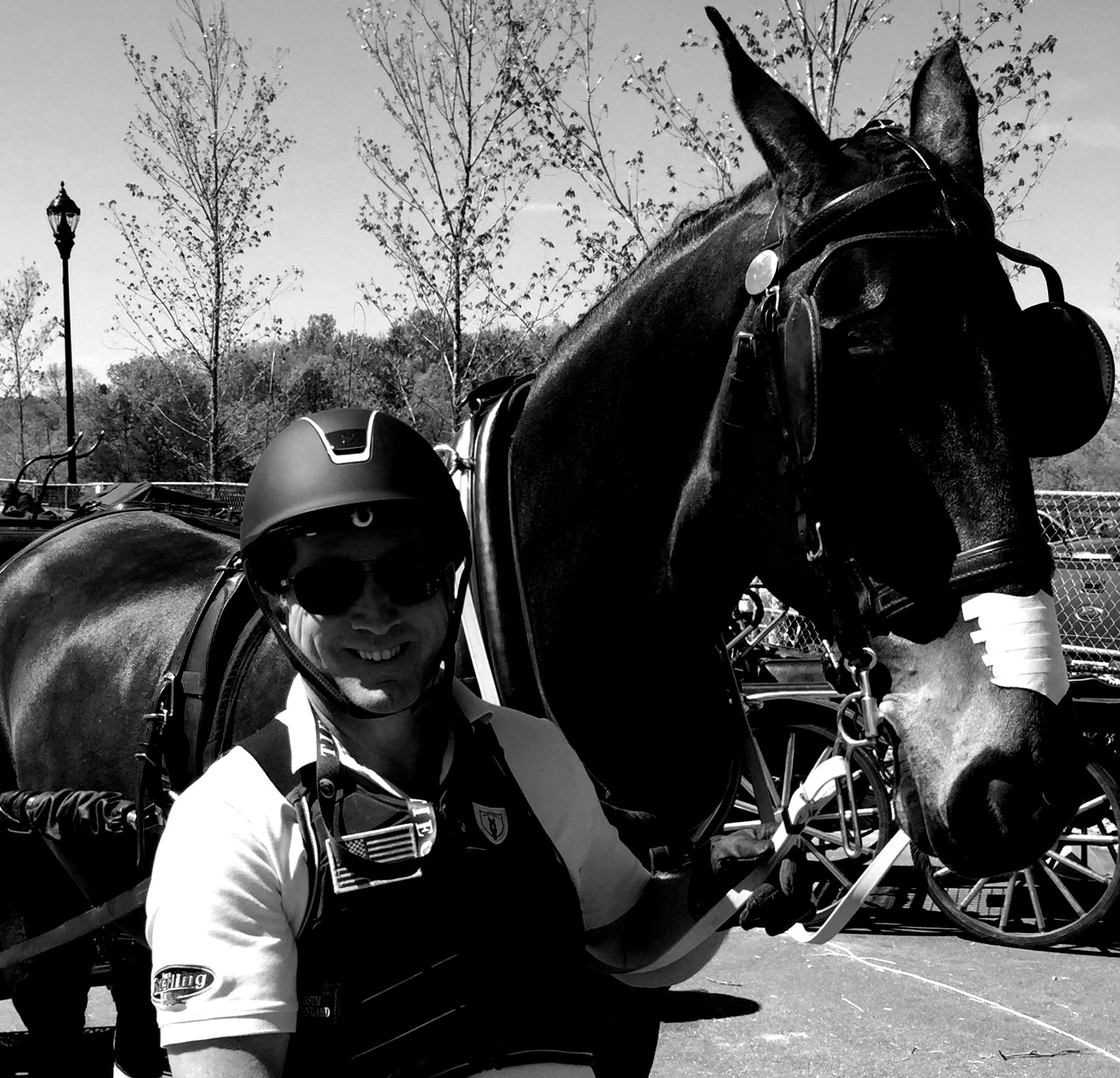 Sterling Graburn
"I have been using FLAIR® Equine Nasal Strips for many years because in the demanding sport of Combined Driving, I ask my horses for maximum effort on marathon. FLAIR Strips gives them an edge above others in recovery and sustained exertion."

Hometown: Born in Phoenixville, Pennsylvania, Resides in Paris, Kentucky
Level of Riding: Federation for Equestrian Sports Driver
Began Riding: As a baby, but he began driving competitively at age 15.
Biggest Accomplishments in 2017: Bringing three of his client's horses to the Intermediate Level and driving them.
Takes Pride in: Developing horses and clients to their fullest potential.
Major Influence in Life: His mother, who developed Sterling's early horsemanship.