Healthy Stable = Healthy Horse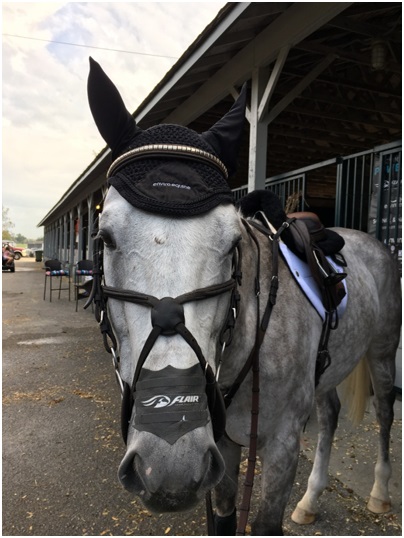 There's no arguing that a horse's respiratory health goes hand in hand with their ability to perform. But what if we told you that your horse's respiratory health and wellness could be at risk in their own homes?
The environments we choose to inhabit have a direct relationship to our personal health and well-being. For us, the word "home" denotes a place that we ultimately feel safe in—one that shields us from the dangers of the outside world. But what about your horse? If they could magically speak, would they say the same about their living situation?
In recent years, equine scientists have theorized and confirmed that horse stalls, particularly closed box stalls, pose a threat to a horse's respiratory health due to a higher possible concentration of disease-causing pathogens. A 2018 article written by Katarzyna Wolny-Koładka, Ph.D., at the University of Agriculture Department of Microbiology, in Cracow, Poland, examined airborne microorganisms.
The study found that microbiological pathogens had a higher concentration in the stables where more horses were kept in closed box stalls. A lack of airflow in closed box stalls, along with unkempt bedding, poorly ventilated straw storage, and increased dust levels from maintenance can pose dangerous repercussions to a horse's respiratory health and wellness.
But what does this mean for you and your horse?
Simply put, it's time to consider the issues. If your horse regularly spends a large amount of time in its stable, proper care and cleaning of stalls and facilities is critical to your horse's respiratory health. Cautionary protocols and routine checks should occur—for instance, trainers and owners should be concerned with everything from insects and small rodents to the mud and soil brought into stables via boots and hooves.
On top of these, Wolny-Koładka encourages horse and stable caretakers to:
Clean out stalls and replace used bedding daily.
Keep straw and hay stored in ventilated, dry areas to prevent mold growth.
Avoid grooming and clipping in closed stalls.
Ultimately, your horse's health and wellness depends on you. Their "home" should convey the full sense of the word: A place where their needs are met, they feel safe and protected from external threats, and their comfort and well-being are considered.
Learn how FLAIR® Equine Nasal Strips play a key role in your horse's respiratory health.
For more information on the study, read Katarzyna Wolny-Koładka's article: "Microbiological quality of air in free-range and box-stall stable horse keeping systems"—published in Environmental Monitoring and Assessment.