Flair Celebrates 20 Years of Improving Horse Health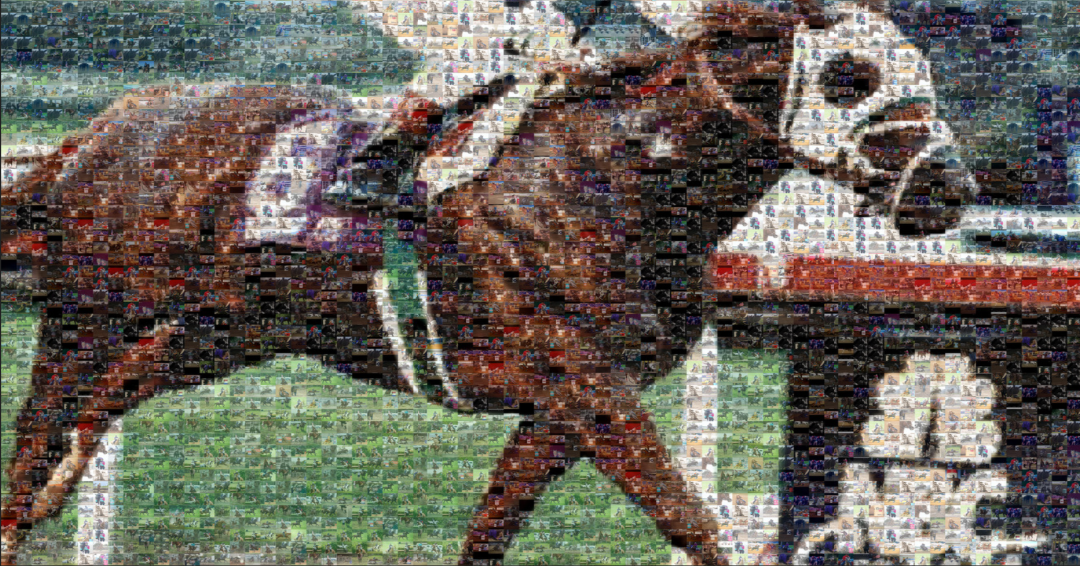 It's official. We're 20 years old, and boy oh boy does it feel great.
When FLAIR® Strips first debuted at the 1999 Breeder's Cup at Gulfstream Park, we never could have imagined this double-decade milestone in our timeline, but now - 20 years later - we are looking back on all the places and faces that have been a part of our journey, we are so thankful.
Without the support from all of our equestrian friends and fans, we don't know where we'd be. So, let's rewind the clock a bit and see just how far we've come...
The year is 1995 (or somewhere around there). After first meeting at Littleton Large Animal Clinic, two equine veterinarians, Jim Chiapetta and Ed Blach, formed a life-long friendship and to this day continue to actively evaluate and support solutions to problems impacting the health of the horse and the equine industry in general.
For years, the duo witnessed that horses hard at work experienced an anatomical deficiency that could impede their natural ability. Having a basic understanding of airflow dynamics, they observed that horses experienced a collapse of their nasal passages during exercise when inhaling. And as veterinarians, they knew this was a significant issue for sport horses at all levels of competition. This led Jim and Ed to invent FLAIR Equine Nasal Strips.
Given that horses are obligate nose breathers (meaning that a horse only breathes through its nose during intensive exercise), Jim and Ed came to the discovery that this partial collapse or narrowing of the nasal passages during exercise reduced airflow efficiency to the lungs. This, they knew was problematic, since horses require increased oxygen when facing the physical demands of their competitive environments.
Their curiosity and determination to solve the problem at hand led them to the hypothesis that perhaps an external nasal passage support system (similar to that of the BreatheRight® strip used by human athletes) could be the answer to the very issue they'd spent years observing.
Realizing a deficiency of concrete evidence and research regarding the role of the nasal passages in horses' breathing and respiratory health, the two pioneering veterinarians developed prototypes, spent countless late nights designing and testing their equine nasal strip prototypes and worked with talented product development engineers until finally coming up with a product that not only improved airflow, but was safe to use and easy to apply. EUREKA!
Fast forward to 1999. The Florida sun peeked its way out from the wispy clouds overhead. Below, roughly 45,000 attendees stood wide-eyed in beautiful Gulfstream Park, watching the first 14 thoroughbreds take their marks at the starting gates. Today was the day. The day FLAIR Strips would show themselves to the world. In the crowd, some 90,000 eyes watched as winning and losing streaks ended and long shots reigned. Even more importantly, some 90,000 eyes watched as three of the eight winners that day - Cat Thief, Anees, and Cash Run - crossed the finish line with FLAIR Strips on their nose.
Is there something wrong with that horse? Why's it wearing that thing on its nose?
Questions like these reverberated from the sidelines as each of the winning horses made their way into the limelight. The truth of the matter was that, no there was nothing wrong with the horse, but there was a new protection for the horse which was such a new idea that no one had a clue.
Fast forward another year and FLAIR Strips made their debut at the Summer Olympics in Sydney, Australia. Needless to say, competitors and spectators were getting curious. Researchers and equine scientists even more so.
BreatheRight® strips for horses? What a funny concept.
For the next decade or so, clinical studies started ramping up. More and more evidence was being brought to the table about how FLAIR Strips were changing the game in horse breathing and respiratory health. With eight clinical studies, numerous physiology and veterinary textbook articles, several symposia, presentations, discussions, and debates, both Jim and Ed's original hypotheses were confirmed. FLAIR Strips were finally generating buzz in the equine industry as the safe and effective drug-free product that provided support for horses to breathe and perform more efficiently. Over 25 patents were granted around the globe.
25! Can you believe that?
Returning to the present day, we look back at our humble beginnings, blessed with the chance of being able to make an impact of the lives of so many horses. We are fortunate for the love and support we received over these past 20 years. Proud of the impact we have made on all the lives (both horse and human) that have been with us from the very beginning. So, thank you for making these last two decades the greatest years of our lives. We couldn't have done it without you.
Yes, you.